A quick post on the importance of race day preparation, but this is nothing to do with training, instead, I want to write about organisation.
After all the hard work of seemingly endless hours training through the dark winter days in freezing wet, windy conditions the last thing you want to do is to perform badly in a race because you forgot something. But this is sadly something that I have experienced all too often with riders who turn up to races ill-prepared and flustered.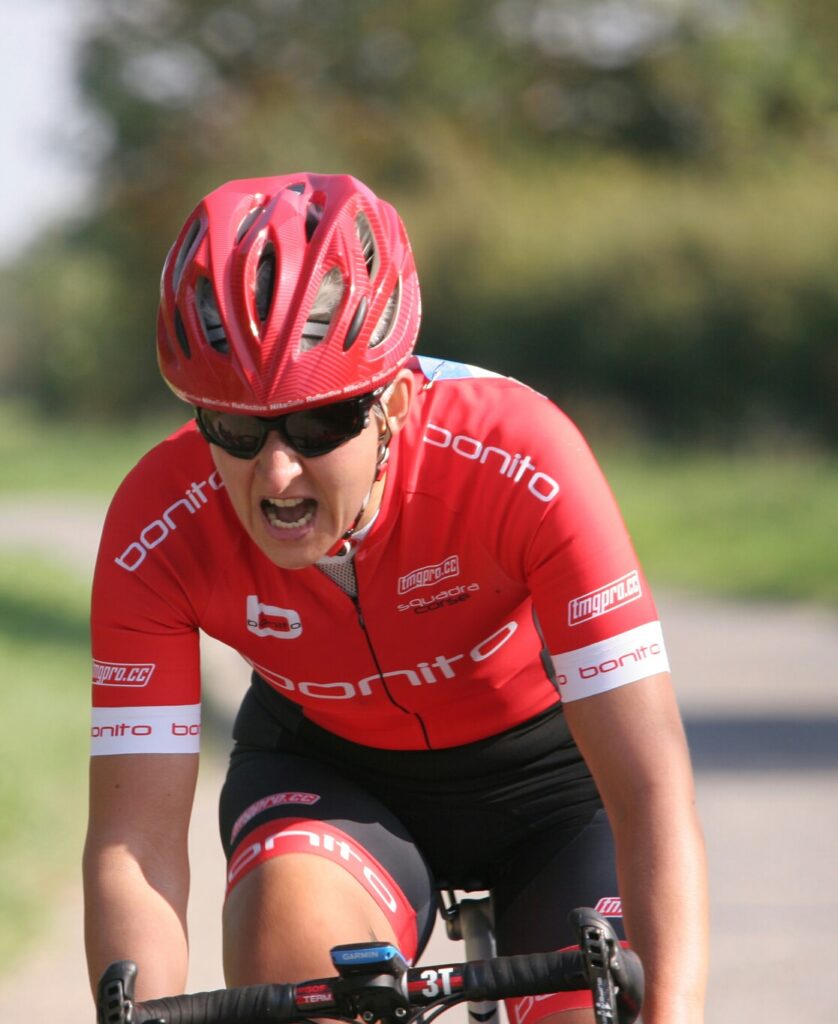 The things riders forget are varied. I have had riders leave their cycling shoes at home, take the wrong wheels, lose their crash helmet and even forget to attach pedals to the bike – the list is endless. Being forgetful does not just mean leaving vital equipment behind, it can also include overlooking tightening a crucial bolt on the bike, not charging the battery for your electronic shifters or maybe not entering the race in the first place. One year, heading into a national championships, I had a rider miss the entry date for the race. On another occasion, somebody arrived in a different country to find that they forgot to complete the paperwork required by the host federation.
At best, these are minor irritations, but if it is your season target event the whole experience can be hugely traumatic and very disappointing. However, we must remember that we are all human and humans do forget from time to time – we all do it. So how do you avoid making silly mistakes and ensure your race day preparation helps you perform at your best?
Make a checklist
I advise all my coached athletes to make a checklist of everything that is needed for race day. If you refine the same list over a number of years you can be sure it will evolve to comprise every possible thing you might need. This should include your cycling equipment but also other essentials such as race nutrition and post-race food, personal care, tools, phone and money. You can write your list on a piece of paper or in a dedicated notebook but there are some very good apps for record keeping like Evernote.
If you are racing abroad
If you intend to race abroad check what documentation you need with the national federation. Remember to also look into the host country's visa requirements, the documentation you need to carry and any other rules of travel e.g. driving licence recognition. If you are a UK citizen then check the Foreign Office website for up-to-date travel advice and information on safety. It is a good idea to know how to contact your home nation's embassy if you run into difficulties and do ensure your health insurance is adequate because bike racing is risky and could land you with some hefty medical bills and repatriation costs!
Service you bike
Ensure you get into a routine of servicing your bike well in advance of race day so you have time to fix a problem if it occurs, particularly if you need to order a spare part online. Get into the habit of keeping a stock of common spares: shoe cleats, tyres, tubes, cables, oil etc. Write another list of all the checks you need to make on the bike and include torque wrench settings so you give every bolt the once over to ensure it is adequately tight – we've all seen bits of people's bikes fall off mid race to know just how important this is. If your local bike shop services your bike take it in the day after a race (e.g. Monday morning) so they have time to fix it before the following weekend.
Time your upgrades carefully
On the matter of bikes, it is important to remember that it is more important to have a working bike for race day than the best possible equipment sitting in the garage in an unusable state. I have had many junior riders attempt to upgrade their bikes a few days before a race (to components that arguably may be no better than the part they are destined to replace) to then run into trouble because the fittings are incompatible. They may then miss the race or several days of training trying to fix a self-generated problem. Do your major upgrades pre-season, if you can, or when you have plenty of time to fix technical issues.
Prepare a schedule for race day
For race day it is crucial to write a schedule of tasks. Start from the race and work backwards. When will you be called to the line? When are you going to start and finish the warm-up so you can get to the line recovered and focussed? What time will you need to arrive at the venue so you have plenty of time to find the headquarters, sign on and then start the warm-up? How much wriggle room do you want to allow for travel delays? You get the idea, but so many people really do not adequately plan and either rush because they are too late, or spend ages hanging around getting cold whilst waiting for the start. In both cases this can lead to unnecessary anxiety and potentially devastating pre-race nerves.
These are my main race day preparation tips for arriving to a race happy, relaxed and focussed. You may have other suggestions or things you do yourself. Of course, I have not gone into the specifics of what to do for a warm-up, mental preparation or nutrition but these tips should at least help you arrive at the race with everything you need and hopefully not attempting to plead with an official in an unfamiliar language and no idea if they've agreed to let you race, or not!